Would You Like Me To Personally Help You
To Consistently Get A LOT More Clients?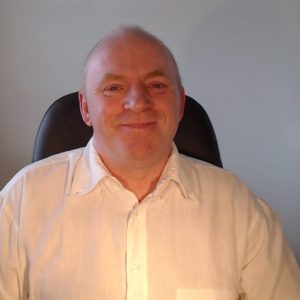 From The Desk Of Eoin O'Leary
June 20th 2018
Dear Financial Adviser,
I'm looking for a "dream" client that I can bring in massive windfalls for.
If you're that client, I will personally work with you one-on-one in your business to help you double or maybe even triple your revenue for the next 12 months.
I personally help you Create & Implement a strategic plan to bring in immediate extra money and much more.
After doing this type of thing for 24 years, I've gotten pretty good at fast results.
"Get To Know Each Other" Call
Before start any Business Strategy calls or decide to work together, step 1 is to schedule a no cost "Get to know each other" call, where we chat about your business and I'll give you some suggestions on how you could improve things.
At the end of this "Get to know each other" session one of these three things will happen:
You love the suggestions 

and decide to implement them on your own. If

this is the case, I'll wish you the best of luck and ask that you keep in touch with me to let me know how you're doing.

You love the suggestions and ask to become my Private Client so I can personally help you execute, maximize, and profit from them ASAP. If that's the case, we'll get to work straight away and schedule a Discovery Call.
In the unlikely and unprecedented event that you feel like you wasted your time,

I will send a charity of your choice US$100 as payment immediately.

No questions asked. Your time is your most

valuable asset you have, and I respect that.
It really is that simple and there's no catch.
Think about this.
The "worst" that can happen is you get $100 sent to your charity for "wasting" 15-45 minutes of your time.
The best that can happen is we work together one on one to increase sales and profit several times over.

Here's how the "Get to know each other" call will work
We get on the phone and one on one, we go over your business.
I take a look at what you've got, what you're doing, and what you want to achieve going forward.
Once we have those "raw materials", I help you come up with suggestions, that if implemented, would immediately increase your profits dramatically.
So Why Would I Offer To Give You These Suggestions?
Two reasons:
First of all, I enjoy it. This type of thing is what I do best, and it makes me very, very happy to see someone achieve financial success (and all that comes with it) as a result of the help I give them.
Second of all, it's how I attract top-level clients.
If I don't think I can do a lot for you and that you will be good to work with, we won't end up working together.
Here's how
that
works:
Assuming you're happy and you want me to help you get more & more Profits, you'll probably want to continue working together long term so I can help you implement them and maximize the lifetime value of your clients.
If this is the case, I might invite you to become a Private Consulting Client at the end of our "get to know each other" call.
There's no sales pitch or pressure, if I think we are a good match, I'll ask you, that's it.
We'll arrange to have a "Discovery Call", which we can talk about at the time, where we do an in depth paid consultation.
My "minimum fee" for my consulting  is US$3,750 per month ... but if you think about it, it really doesn't "cost" you anything.
Why?
Because I expect to make you much more than US$3,750 in the first month.
And look. If you don't want to become a client, don't worry about it. You won't get any sales pitch or pressure from me of any kind, ever.
In fact, here's my "PROMISE" to you:
You Find Our Conversation To Be Incredibly Valuable Or I'll Send $100.00 Immediately To A Charity of your Choice, to Compensate You For Your Time.
Now, obviously this is an amazing offer which you'll probably never see from any other "expert" in the world.
Think about it.
I'm personally giving you a suggestion during our first conversation.
Plus, I'm taking it one BOLD step further by guaranteeing you'll find this suggestion immensely valuable - or I'll send $100.00 to a charity of your choice, just for wasting your time.
Just tell me, and it's yours. No questions asked.
Who Else Would Do That?
But I'm happy to put it on the line like this because my consulting clients always get great results.
My systems work, and I know that if we work together, you'll make money.
Anyway - as you can imagine, I'll get a LOT of interest from this and that's why I need you to read this next part carefully:
This Is NOT For Everybody .... Here's Who I CAN Help:
I'm VERY picky about who I'll speak with and I've got a strict (but reasonable) set of criteria that needs to be met in order for us to proceed.
Here it is:
You must be a Financial Adviser.
You have to have a solid business already. This offer is for people who are up and running already and simply want to run a lot faster and a lot farther.
You know I charge a minimum of US3,750.00 per month, so will one or two extra clients make back that fee, so that all the other extra new clients are profit?
I won't work with beginners, get rich quick people, or "biz-opp" folks.
You must have a steady flow of leads and customers. This means that you're getting some amount of consistent traffic and making some sales already.
You're running ads, you're promoting, and you're selling stuff.
You don't have to be "everywhere" or "huge" ... I just need you to be PRESENT in your market.
You must have a good, solid Service and a good reputation.
Everything we do together will not only be bringing you more sales and profits, but we'll be doing it in a way that creates builds your reputation as an expert. And in order for us to do that, you need to have your act together. In other words, you need to be legit.
You MUST follow directions. (Don't worry, I won't ask you to do anything weird.)
After all, if you don't actually implement the stuff I give you, neither one of us will make money.
I DO NOT provide free proposals, I provide results. My recommendations make a lot of  money for Clients and therefore should not be free. If you really need a proposal, you can ask for it as part of the Discovery call, (explained later in this webpage.)
That's it! Those are all my requirements.
Here's What I Want You To Do Next
If you meet the criteria above and would like to talk to me personally about getting you incredible results, then I'll happily set aside some time for you, if I can see that we are a good match.
Here's how the process works:
First, you'll need to fill in an application. Don't worry, it's simple and unobtrusive.
I just need to know what you're selling, get an idea of what you want to accomplish, and so forth.
Here's What Will Happen After That.
Once I have your application, if you fit my extra criteria, someone from my office will call or email you within 48 business hours and they will set up a time for us to talk.
Our initial "Get To Know Each Other" call will be between 15 and 45 minutes.
This is where we begin working to figure out exactly what you want ...and how to make it happen.
I'll review your goals, your offers, and so forth ...and I'll give you suggestions to bring you in money immediately.
At the end of that call, if you see the value in becoming high level Private Client, great!
We can talk about it.
If we agree, we'll arrange to have a "Discovery Call", where we do an in depth paid consultation, so that you get a far better idea of the potential gains for your business from working together, as there is only so much value in free advice.
And if you don't want to become a Private Client - that's OK too. No biggie.
WARNING - TIME IS A FACTOR
This opportunity is extremely limited because of the intense one-on-one time needed in order to provide you with results.
Therefore, it is physically impossible for me to work with more than a handful of people and you should realize there's a very large demand for personal one-on-one help.
So with that said, know that the window of opportunity won't be open long. When I can't take any more Private Clients, I replace this section with a waiting list form, so at the moment, I have space in my schedule.
If you feel like this is right for you, click here, to send me your application or copy and paste this link , http://apply.eoinoleary.com/ , into your browser and let's talk.
Thanks.
Talk soon,
Eoin O'Leary